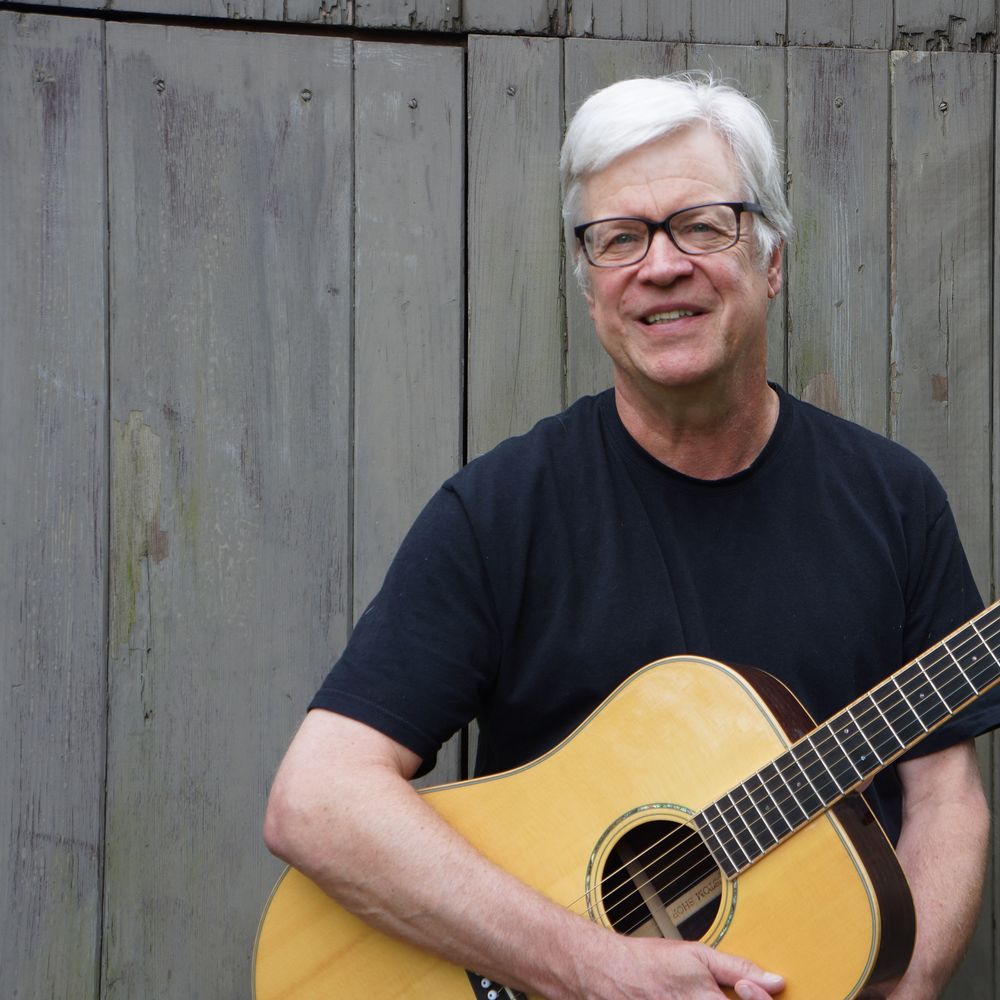 GENTLY SPEAKING VOLUMES THROUGH THE SONGWRITING OF CURT JOA
Just west of the city of Sheboygan, Wisconsin (population 50,000) sits Kohler, a village of just over 2,000 residents. Kohler is home to Americana singer-songwriter Curt Joa, whom I met at Folk Alliance Region Midwest (FARM) music conference this past October, in Grand Rapids, Michigan. 
The unassuming, soft-spoken artist lets his music speak (or sing) for itself, and the listener who is paying attention soon realizes that the lyrics and melodies speak volumes when it comes to what Curt Joa has to say in his songs.
"I want to make a connection.  It could be a detail that rings true.  Or maybe somebody likes the words I chose.  It doesn't matter.  Whatever it is, I just hope it stirs up some emotion and that they remember it.  Last year at FARM, a woman came up to me after one song and she was crying and telling me how that song was about her family.  That meant a lot."
Encouraged by the response he received after performing a couple of songs at the Wisconsin Singer Songwriter Series song contest after receiving an Honorable Mention, Joa put all of his efforts into completing more songs with the goal of recording a CD in the future. His efforts resulted in his being a finalist in both of the 2016 and 2017 Great American Song Contests.
His songwriting method is a myriad of taking notes from personal experiences and from creative writing using his imagination and brainstorming, resulting in a songwriting style that touches the listener's heart and mind.
Lyrics to Curt Joa's "Unfinished Songs":
The house was never warm enough right after her husband died
She would walk around in her coat all day thru the emptiness inside
Just a couple months ago he was standing right over there
But he had blown away like the cottonwood and she didn't know to where.
He had always been the one to handle their affairs
But now that was all up to her if she could just get down the stairs
So she was putting papers into piles all across the basement floor
When she noticed some old cardboard box she didn't remember from before 
Full of cocktail napkins and paper scraps, and it did not take her long
To realize that there inside were his unfinished songs. 
He had always wanted to be a songwriter, but it was a distant dream
Oh he would play for her if he finished one, but they were few and far between.
Looking now at this box so full, had she been that out of touch
To know that he was writing with no idea how much? 
But she remembered now he once told her how their position would be strong
If he could only get fifty cent for each unfinished song. 
In a verse about a lonesome walk, she heard footsteps out on the deck
In a line about his trembling breath, she could feel it down her neck
She could hear his voice and touch his skin and she was almost sure
When she read the words "Forever Love" he forever was with her
Oh his mind could go from place to place and he could leave his songs undone
Never would become a star but he had been her morning sun
And they say that it's a good idea to finish what you start
But there was something in those unfinished songs that got into her heart 
He had left her on a winter night but it would not be so wrong
To say that he come back to her in those unfinished songs.
Life goes on and so does she, it's a little struggle every day
But the world is little struggles and she's okay, okay
She remembers him thru her photobooks and his letters in the drawer
And his suit still in the closet and his shoes there on the floor 
But it goes beyond remembering, it's like he isn't even gone
Every time she opens up that box of his unfinished songs.
"What inspires me?  When I wrote "Florida" I had this picture of my grandpa in my head.  He was in his nineties and couldn't talk anymore and would just sit on his patio, cigar in hand, and look out at the ocean. "Try a Little Harder" is about my daughter, and I have a song called "I Would Still" that I wrote for my wife.
But mostly my songs aren't inspired by actual people, places or events.  I come up with ideas by singing to myself, maybe while watching TV or sitting on the edge of the tub with my guitar or walking the dog.   Wine might be involved.  All of the sudden, something will just hit me right.  Then I might try to write down related thoughts and rhymes as fast as I can think of them.  But I don't go too far without having a title or knowing how a song's going to end.
You know, sometimes you have to be willing to try something new, rearrange things, let go of a line that you like, maybe save it for another song, that kind of thing.  Make finishing the song your priority."
"I like when I first have an idea, maybe get the hook line, and I think oh, that's pretty good, where did that come from?  And then later, I like when I can fix a problem spot – it's like solving a puzzle.  And then when somebody thinks it's a good song and tells me so.  I guess everybody likes that.  To quote something I read once, compliments are like rays of the sun."  
Joa does not pressure himself with a deadline to complete his CD, focusing instead on the experience working with a colleague. 
"I was just going to pick ten-or-so songs that I think are the best and cut them. My plan is to have some songs that are just me and my guitar, and some that are more heavily produced.  I have a friend in Nashville who's a multi-instrumentalist and he's helping me with that.  As for a title, I was thinking of "Unfinished Songs" (named after his song).
You can find Curt Joa, his music and booking information online at his official website:  curtjoamusic.com